You wouldn't consume it
why breathe it?
In 2014, Panasonic launched the revolutionary nanoe™ range of air conditioners, which removes 99% of indoor air pollutants. Despite its superior technology, nanoe™ air conditioner sales were 2.3 times slower than the standard air conditioners.
The problem was, Malaysians were indifferent to the invisible threat of air pollution in their homes and unwilling to pay the premium price of nanoe™.
With Airdibles, we shocked consumers out of their indifference by evoking disgust, forcing them to imagine eating the air pollutants.
Strategy

Advertising Campaign

Video Production
Markies Awards 2019 – Silver Most Creative Content Marketing

APAC Effies 2020 – Bronze Household/Home Products & Services
We chose 3 local dishes that always make people look twice:
Nasi Lemak, Teh Tarik and Curry Puffs.
Only this time, we used air pollutants like dust, hair, pet fur, mould, etc. to make them.
So, instead of looking delicious, they looked disgusting.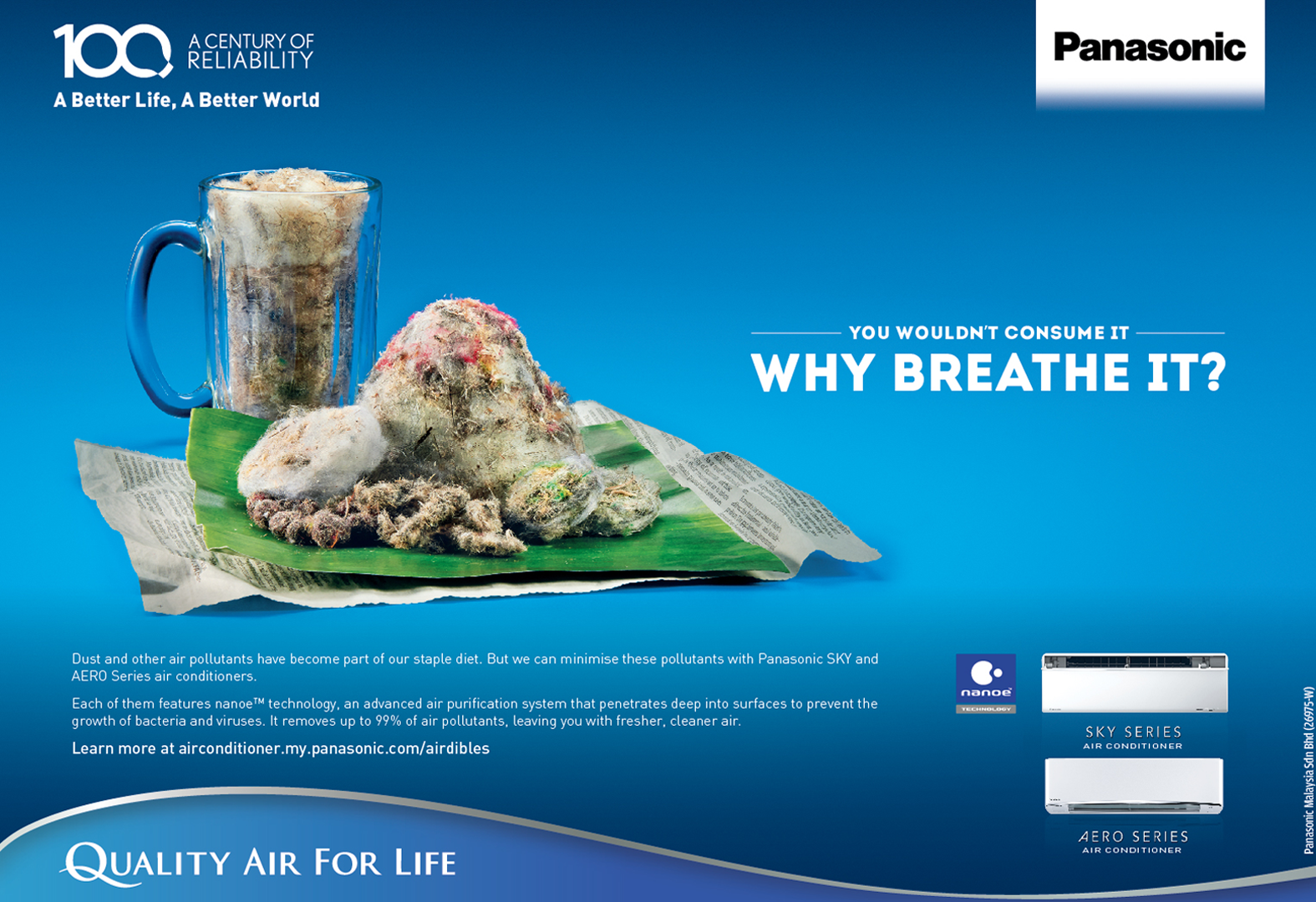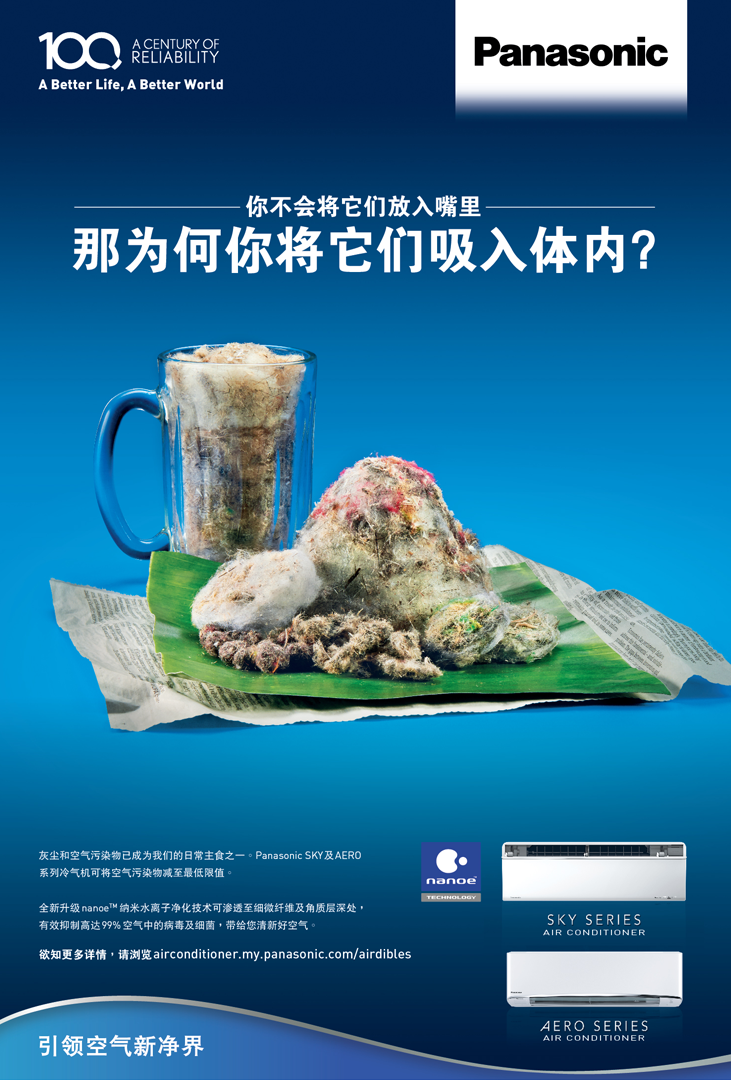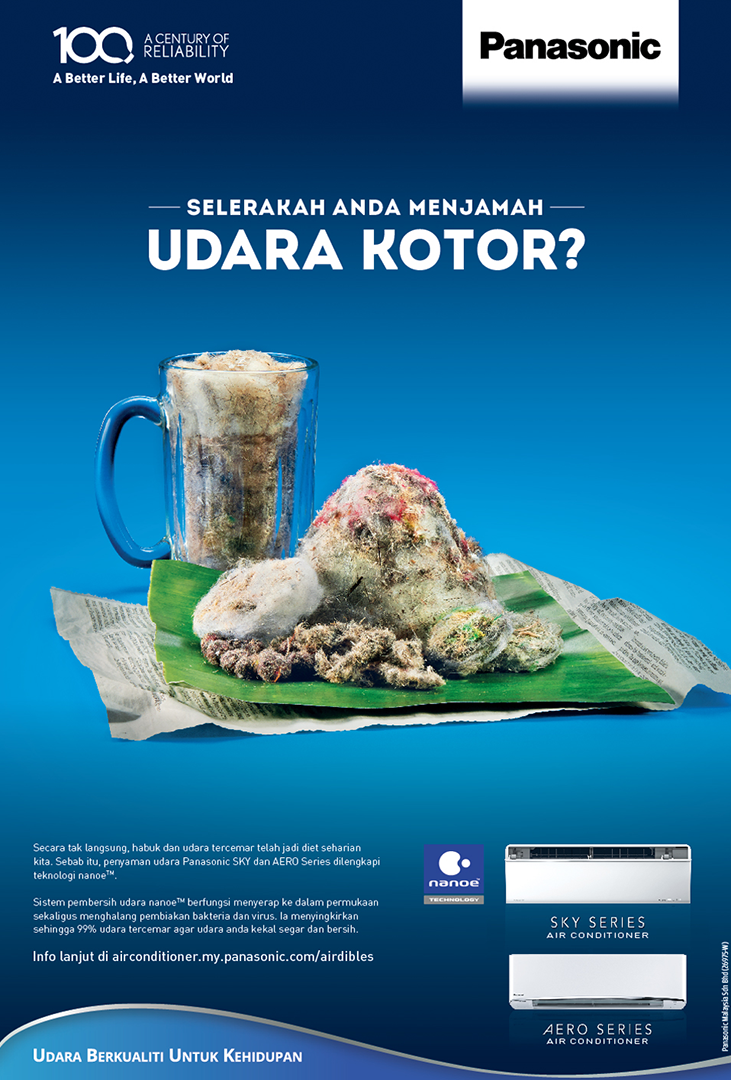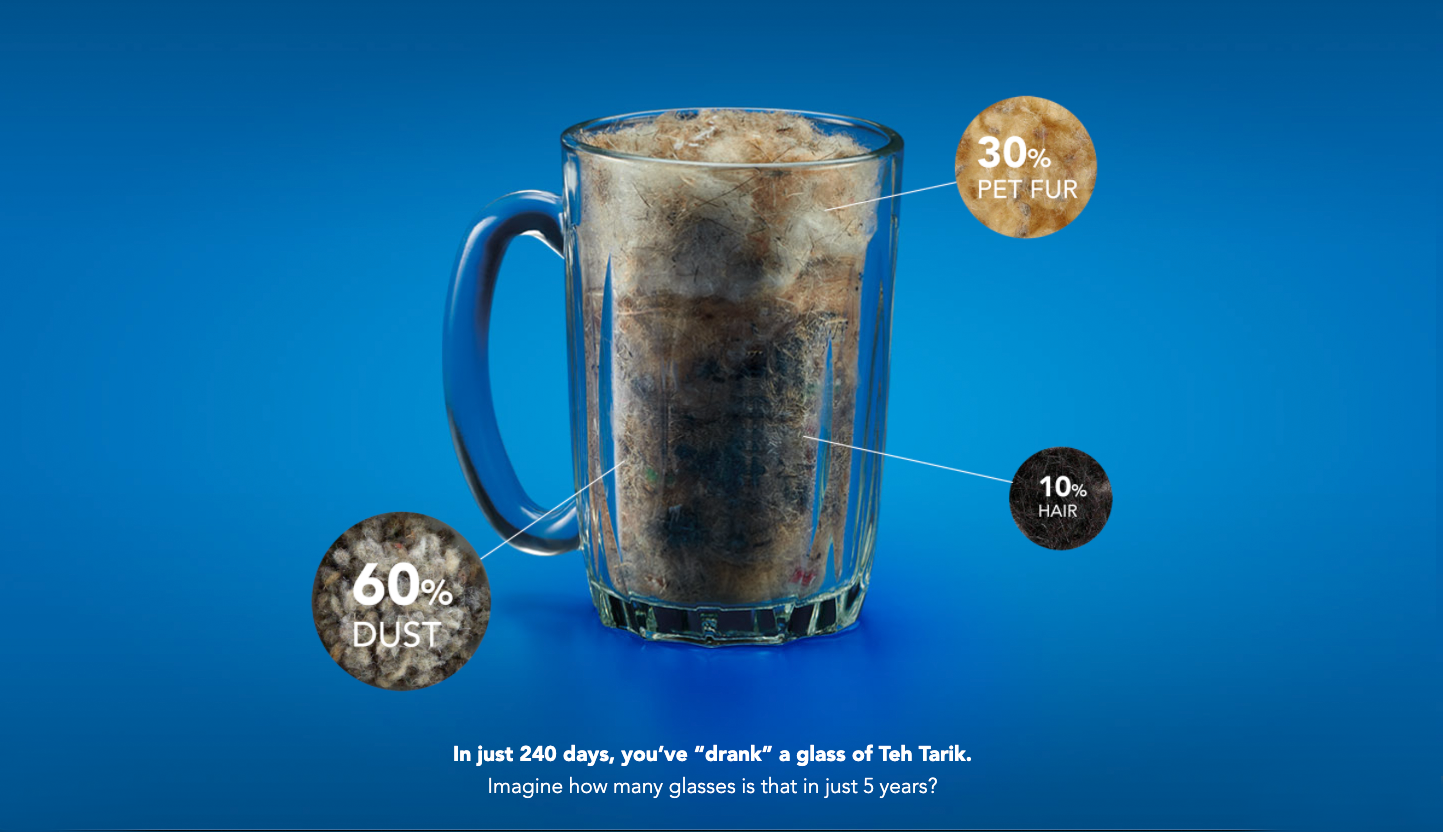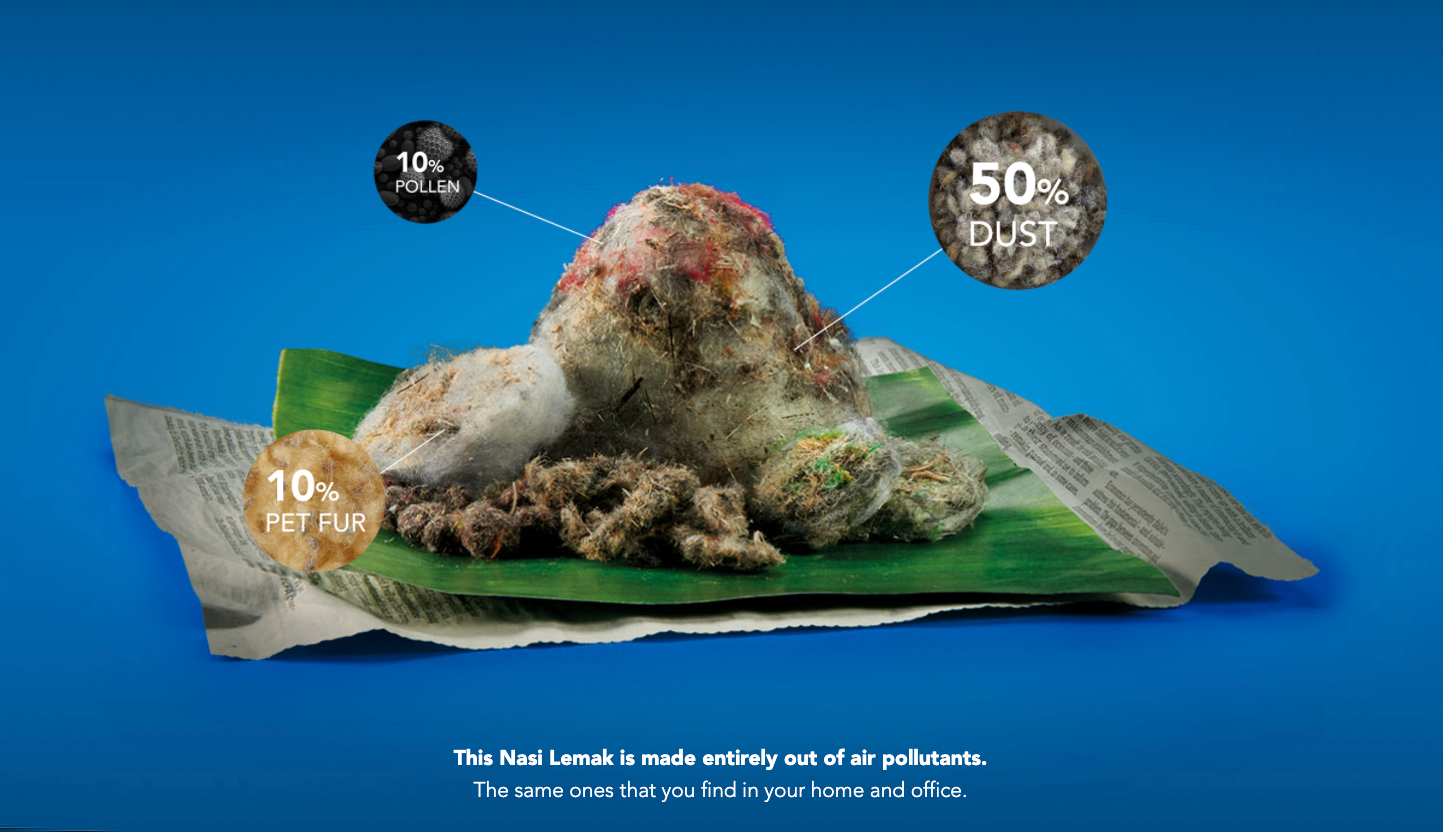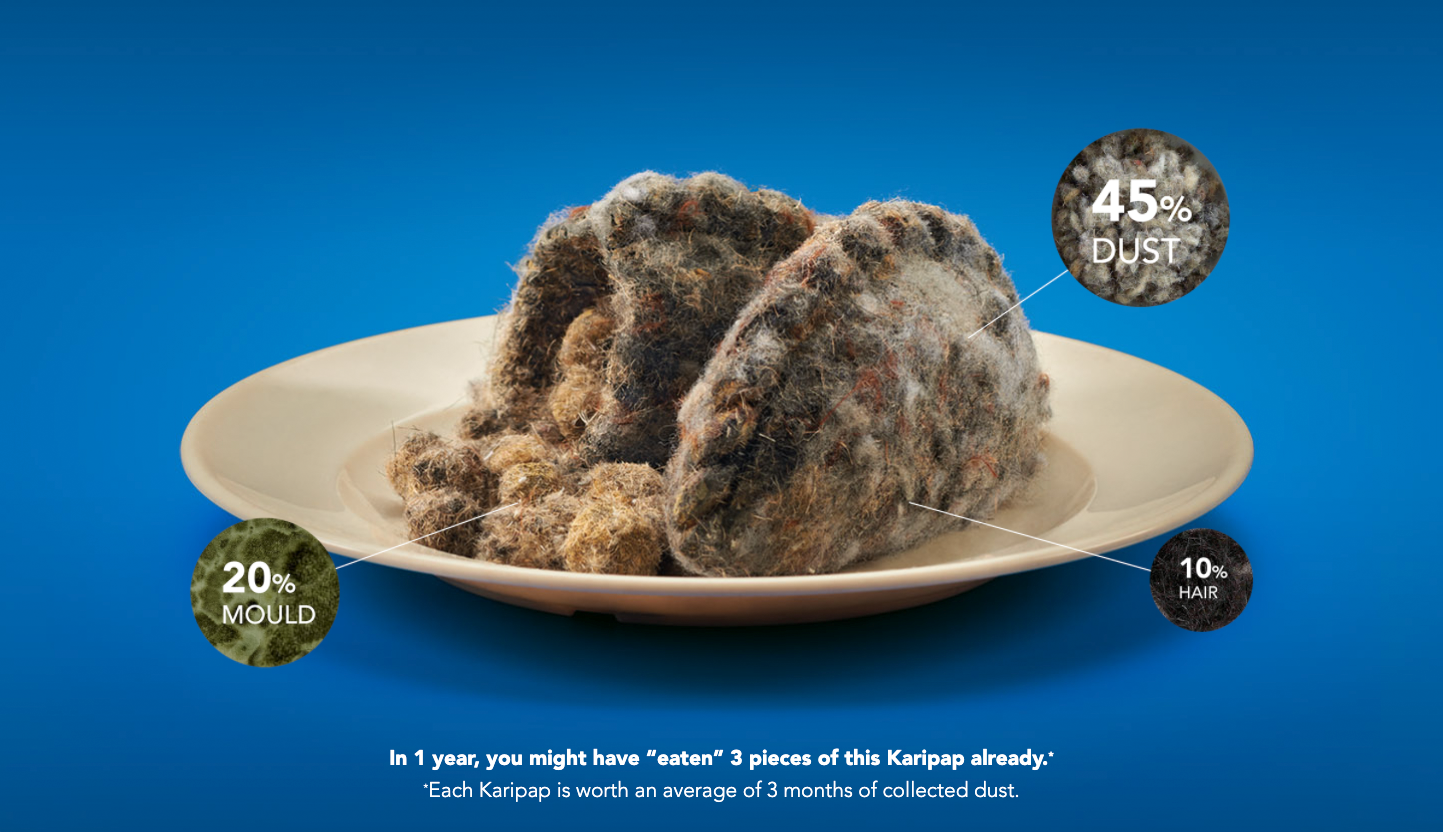 Our campaign successfully shook people out of their indifference and sparked an active interest in our nanoe™ air conditioners; search interest in Panasonic's nanoe™ air conditioners grew 28% during our campaign period versus the past year – 10 percentage points higher than our target.
As a result of our campaign, sales of Panasonic's nanoe™ air conditioners expanded by a whopping 128% versus the past year – 2.6 times higher than our target.  So as it turns out, if Malaysians wouldn't eat it, they made sure they wouldn't breathe it.
increased search interest in Panasonic's nanoe™ air conditioners
Increased sales growth in Panasonic's nanoe™ air conditioners
higher than initial sales target